Bringing Your Tablet Back to Life
Houston's Expert Tablet Repair Services
Hey there, welcome to our Wireless Waves Repair Repair! We get how your tablet is like a trusty sidekick in your everyday hustle. Don't sweat it, whether it's a cracked screen, a battery that's acting shy, or those pesky software hiccups. Our awesome team of tech whizzes is here to figure out what's up and get your tablet feeling top-notch again. Your tablet isn't just a gadget; it's your partner in work, play, and all things creative. We're all about getting it back in the game ASAP so you can dive into your digital world without skipping a beat. Count on us to treat your tablet like the superstar it is!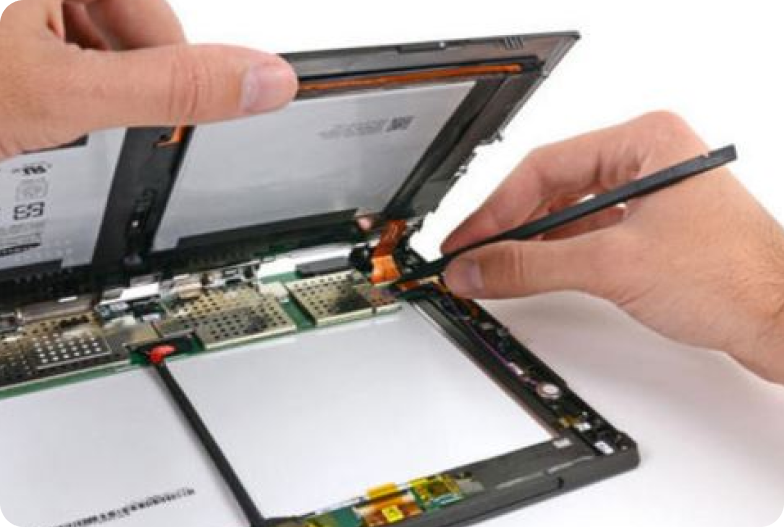 Get Your Devices Fixed Today!
Empowering You with Flawless Tablet Experience
In the heart of Houston, we're dedicated to empowering you through seamless tablet experiences. We step in with expertise and a commitment to quality repairs when your tablet falters. We know how frustrating it is to have your digital world disrupted, so our team works diligently to provide quick and effective solutions. Whether it's a shattered screen reminding you of an unfortunate drop or software gremlins causing chaos, we're here to solve it all. With our tablet repair services, you're not just getting a fix – you're gaining a partner in ensuring your tablet serves you flawlessly.
Wonderful customer service and very reasonable price too.. no time work done. Highly recommend to everyone. Thank you for wonderful work and service.
Really great job. Very fast and professional and had my screen fixed and I was in and out
i come here every time i break my phone and they have speedy and reliable service!!
My experience was pretty good, I got got my phone fixed at a great price with my screensaver on there for me as well
Best service in town repaired iPhone Xsmax touch was not working they did the best job.
Wonderful experience fixed my phone when no one else could and didn't cost an arm and leg highly recommended thank you so much wireless waves repair
This guys are amazing, they fixed my phone quick and they did a great job with. They are professionals. Thank you so much guys!
They were able to fix my screen in less than 15 minutes and were very helpful in what I would need to do to keep it safe next time! Would definitely recommend coming here to fix your phone!