Expert Computer Motherboard Repair in Houston
Your Partner in Motherboard Healing
Welcome to Houston's trusted haven for computer motherboard repair. We understand the pivotal role a motherboard plays in your computer's performance. When it stumbles, so does your digital world. Our skilled technicians are here to diagnose and mend intricate motherboard issues precisely. From power glitches to connectivity woes, we're equipped to bring back the heart of your computer. We're not just fixing components but restoring your productivity, creativity, and digital aspirations. Trust us to handle your computer carefully, ensuring it's ready to embark on new possibilities again.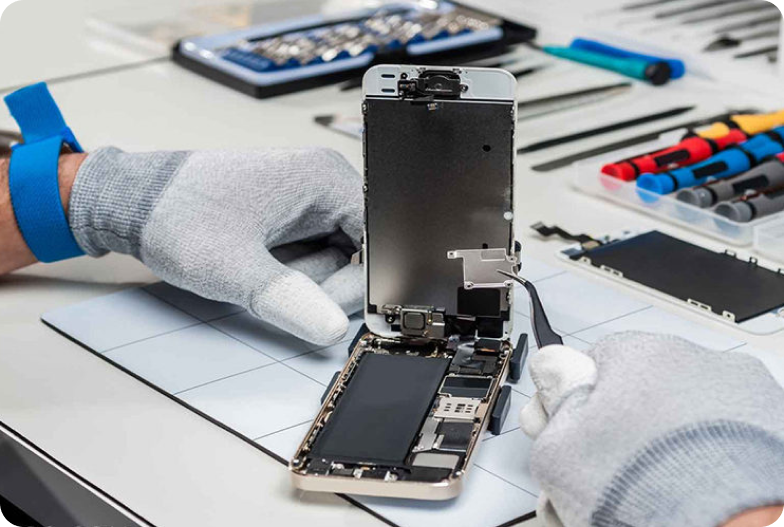 Get Your Devices Fixed Today!
Empowering Performance, One Motherboard at a Time
Wireless Waves Repair Repair's Computer Motherboard Repair service empowers your computer's potential. We know the frustration of a malfunctioning motherboard – it's like a puzzle that disrupts your efficiency. Our expert team combines technical prowess with a genuine passion for restoring your computer's heartbeat. We're equipped to troubleshoot and repair hardware hiccups or software snags. Beyond circuits and chips, we're restoring your ability to conquer tasks, projects, and ventures. Experience motherboard repair that's not just about fixing components but also about revitalizing your computer's power.
Wonderful customer service and very reasonable price too.. no time work done. Highly recommend to everyone. Thank you for wonderful work and service.
Really great job. Very fast and professional and had my screen fixed and I was in and out
i come here every time i break my phone and they have speedy and reliable service!!
My experience was pretty good, I got got my phone fixed at a great price with my screensaver on there for me as well
Best service in town repaired iPhone Xsmax touch was not working they did the best job.
Wonderful experience fixed my phone when no one else could and didn't cost an arm and leg highly recommended thank you so much wireless waves repair
This guys are amazing, they fixed my phone quick and they did a great job with. They are professionals. Thank you so much guys!
They were able to fix my screen in less than 15 minutes and were very helpful in what I would need to do to keep it safe next time! Would definitely recommend coming here to fix your phone!