Expert Laptop Repair Services in Houston
Best Laptop Repair in Houston, TX
Step into our Laptop Repair Services in Houston, where we grasp your laptop's pivotal role in your everyday routine. Beyond a mere device, it's your creative realm, work partner, and global link. Our team of adept technicians is committed to identifying and rectifying any challenges your laptop encounters. Whether it's a cracked screen or a persistent virus, we hold the expertise to restore its function. We empathize with the interruption a faulty laptop brings to your productivity, and we're determined to get you back on track swiftly. Welcome to hassle-free laptop recovery at
Wireless waves Repair
.
Get Your Devices Fixed Today!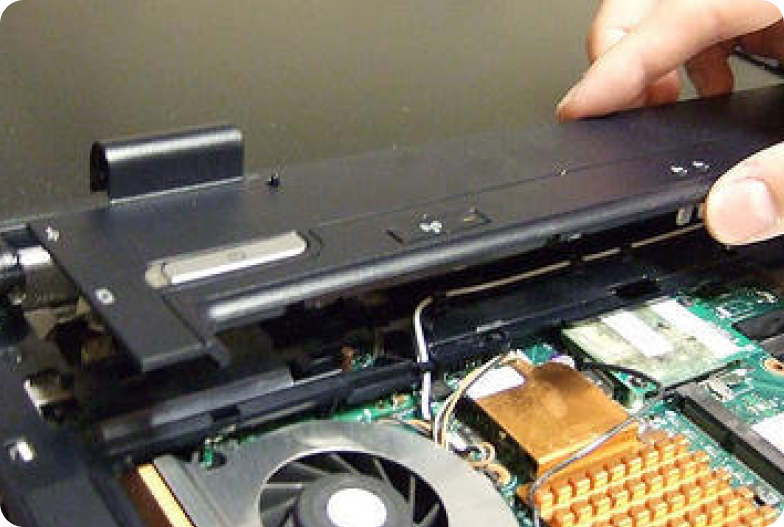 Empower Your Digital Journey BY Repairing Your Laptop With us in Houston.
Our Houston Laptop Repair Center is dedicated to empowering your digital experiences. Your laptop isn't just a machine; it's a gateway to endless possibilities. When it stumbles, we step in with expertise and empathy. Our experienced team understands the importance of seamless technology in your daily routine. Whether it's hardware hiccups or software snags, we're here to troubleshoot and repair. Beyond fixing laptops, we're restoring your ability to conquer tasks, create masterpieces, and connect with the world. Experience laptop repair that's as passionate about your journey as you are.
Wonderful customer service and very reasonable price too.. no time work done. Highly recommend to everyone. Thank you for wonderful work and service.
Really great job. Very fast and professional and had my screen fixed and I was in and out
i come here every time i break my phone and they have speedy and reliable service!!
My experience was pretty good, I got got my phone fixed at a great price with my screensaver on there for me as well
Best service in town repaired iPhone Xsmax touch was not working they did the best job.
Wonderful experience fixed my phone when no one else could and didn't cost an arm and leg highly recommended thank you so much wireless waves repair
This guys are amazing, they fixed my phone quick and they did a great job with. They are professionals. Thank you so much guys!
They were able to fix my screen in less than 15 minutes and were very helpful in what I would need to do to keep it safe next time! Would definitely recommend coming here to fix your phone!