Premier iPhone Repair in Houston
Your iPhone's Lifesaver in Houston
Welcome to Houston's trusted destination for iPhone repair. We understand that your iPhone is more than a device; it's a lifeline to your world. Our dedicated team of technicians is here to restore its functionality swiftly and skillfully. From shattered screens to stubborn software glitches, we've got you covered. We know the frustration of being disconnected, so we're committed to returning your iPhone's magic. Trust us to handle your device carefully so you can get back to capturing memories, staying connected, and embracing your iPhone's convenience.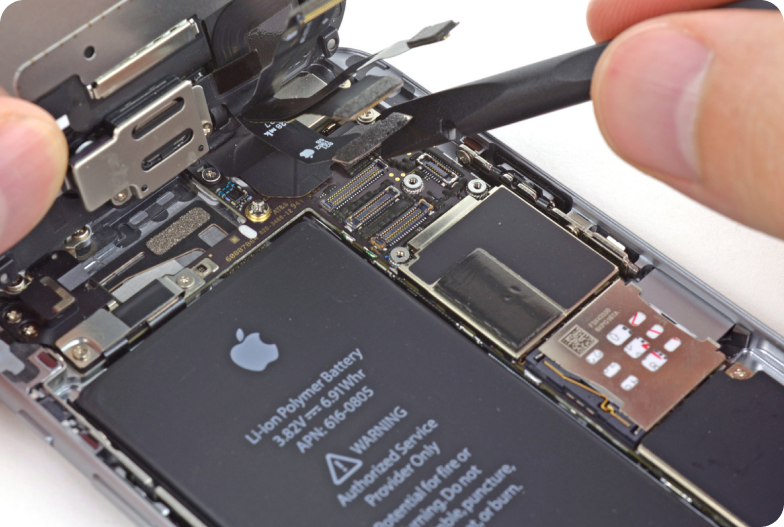 Get Your Devices Fixed Today!
Houston's Expert iPhone Healing
When your iPhone falters, we step in with expertise and empathy. Our Houston iPhone Repair services go beyond fixing screens – we're here to mend broken connections and revive your digital world. Our technicians understand the heartbeat behind every call, text, and photo. Whether it's water damage, a cracked screen, or a battery that won't last, we're equipped to diagnose and repair with precision. With us, your iPhone isn't just another gadget; it's a vital part of your daily life, and we're dedicated to its flawless operation. Experience iPhone repair that's both technical and personal.
Wonderful customer service and very reasonable price too.. no time work done. Highly recommend to everyone. Thank you for wonderful work and service.
Really great job. Very fast and professional and had my screen fixed and I was in and out
i come here every time i break my phone and they have speedy and reliable service!!
My experience was pretty good, I got got my phone fixed at a great price with my screensaver on there for me as well
Best service in town repaired iPhone Xsmax touch was not working they did the best job.
Wonderful experience fixed my phone when no one else could and didn't cost an arm and leg highly recommended thank you so much wireless waves repair
This guys are amazing, they fixed my phone quick and they did a great job with. They are professionals. Thank you so much guys!
They were able to fix my screen in less than 15 minutes and were very helpful in what I would need to do to keep it safe next time! Would definitely recommend coming here to fix your phone!